NACM WEBINAR February 15, 2018 at 1pm EST Claire Dion Fletcher on Supporting Indigenous Midwifery Students in University Based Training Programs
Indigenous midwifery is growing across the country. As more Indigenous students enter university-based training programs questions arise about the capacity of these programs to be responsive to Indigenous students. University-based midwifery training programs are structured for non-Indigenous students, educators and care providers; as such programs often do not take into account the unique needs and strengths of Indigenous students.
University-based program staff, faculty and preceptors can be allies in the growth of Indigenous midwifery by adapting to create a culturally safe learning environment. This webinar will explore the successes and challenges of one urban University based training program (Ryerson University) in our attempt to provide a culturally safe learning environment for Indigenous students. This webinar will be open to all NACM members, supportive members and Midwifery Education Program staff, faculty and preceptors.
Please email ​egeorge@aboriginalmidwives.ca​ to register. Registration is limited.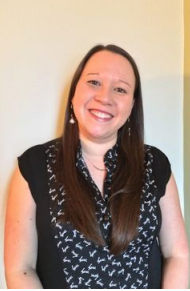 Claire Dion Fletcher​ is an Indigenous (Potawatomi-Lenape) Registered Midwife practicing at Seventh Generation Midwives Toronto. She graduated from the Midwifery Education Program at Ryerson University. Claire is presently the Aboriginal Student Coordinator for the Ryerson Midwifery Education Program, Co-Chair of the Toronto Birth Centre Community Council and sits on the Core Leadership of the National Aboriginal Council of Midwives. Claire is currently completing her Master of Arts in Gender, Feminist and Women's Studies at York University where her research focuses on the role of identity and cultural resurgence in Indigenous midwifery.