LGBTQIA2S Pregnancy and Birth Resources
Queer and transgender clients have specific needs when it comes to pregnancy care, birthing, and nursing or feeding their babies. These resources, blogs, articles and groups are a starting point in knowledge sharing, community building and client support – it will be updated periodically.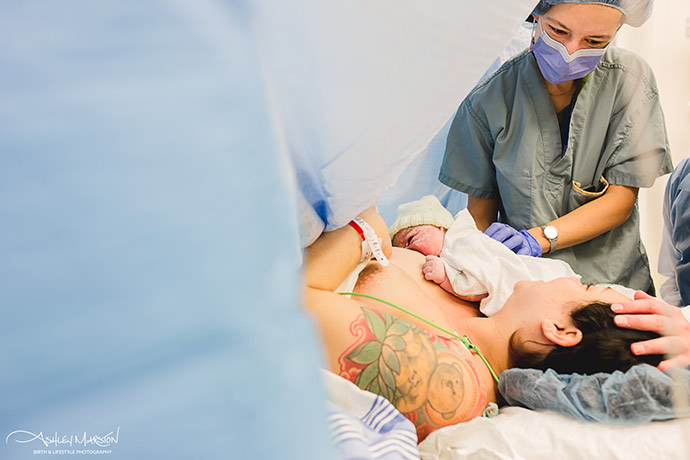 BC Council for Families, has LGBTQ parenting tip sheets and queer family resources
https://www.bccf.ca/topic/lgbtq-families/
Rainbow Families Meet Up
http://www.meetup.com/rainbowfamiliesvancouver/

The LGBTQ Parenting Network - Toronto based queer parenting resources
lgbtqpn.ca
Fertility/Family Planning:
Reproductive Options for Trans People
Reproductive Options for Trans Women
A collection of videos designed for fertility specialists
"Choosing Children" Legal Pamphlet by barbara findlay's law office
Care:
A listing of self identified care providers who want to provide care to trans folks http://www.transbirth.com/
A group of North American midwives working on inclusivity
http://www.birthforeverybody.org/what-we-do/
Films:
"A Womb of Their Own" by, Cyn Lubow
https://vimeo.com/153727082
"Transgender Parents" by, Remy Huberdeau
https://vimeo.com/104975128
Feeding options:
The Protocols for Induced Lactation: A Guide for Maximizing Breastmilk Production
http://www.asklenore.info/breastfeeding/induced_lactation/protocols4print.shtml
Trevor Macdonald's blog: breastfeeding and parenting from a transgender perspective
http://www.milkjunkies.net/
Trans Women and Breastfeeding: A Personal Interview
http://www.milkjunkies.net/2013/05/trans-women-and-breastfeeding-personal.html
Queer Parenting Blogs and Books:
Gays with Kids
https://gayswithkids.com/
Where's the Mother?: Stories from a Transgender Dad by Trevor Macdonald
https://www.amazon.ca/Wheres-Mother-Stories-Transgender-Dad-ebook/dp/B01DYR4SPI
Facebook Groups:
Queer and Trans Pregnancy and Parenting Group
https://www.facebook.com/qtppgroup/
Birthing and Breast or Chestfeeding Trans People and Allies
https://www.facebook.com/groups/449750635045499/
Research articles:
Transmasculine individuals' experiences with lactation, chestfeeding, and gender identity: a qualitative study
http://bmcpregnancychildbirth.biomedcentral.com/articles/10.1186/s12884-016-0907-y
The Association of Ontario Midwives. Tip sheet – providing care to trans men and all "transmasculine spectrum". Available here.
Ellis S, Wojnar D, Pettinato M. Conception, Pregnancy, and Birth Experiences of Male and Gender Variant Gestational Parents: It's How We Could Have a Family. Journal of Midwifery & Women's Health. Available here. 
Obedin-Maliver J, Makadon H. Transgender Men and Pregnancy. Obstetric Medicine. Available from: http://www.ncbi.nlm.nih.gov/pubmed/25415163
Wolfe-Roubatis E, Spatz D. Transgender Men and Lactation: What Nurses Need To Know. Available from: http://lgbtqpn.ca/wp-content/uploads/2015/02/Transgender-Men-and-Lactation-What-Nurses-Need-to-Know.pdf
Midwifery Statements:
Canadian Midwifery Regulators Council – position statement on the use of gender inclusive language. Available here.
Canadian Association of Midwives – statement on gender inclusivity and human rights. Available here.
Midwives Association of BC – diversity, equity and inclusion statement. Available here.
Save
Save
Save
Save